Pace
Herding Devils Away To Me Pace
Available for breeding, ISDS and FCI
Pace was born on 24.06.2014 in our Kennel and we kept her out of our A-Litter. Her parents are Chaplin and Grip, an absolutly dream mating. Lovingly I still call her Puppy Pace, as she seems to be a bitch who will never be 100% adult, a little sweet joker. She always wirks with a lot of eagerness and fun and as her mother, she is an irreplaceable and tireless working bitch at our farm.
Besides she is also the mother of our Herding Devils C-Litter and F-Litter.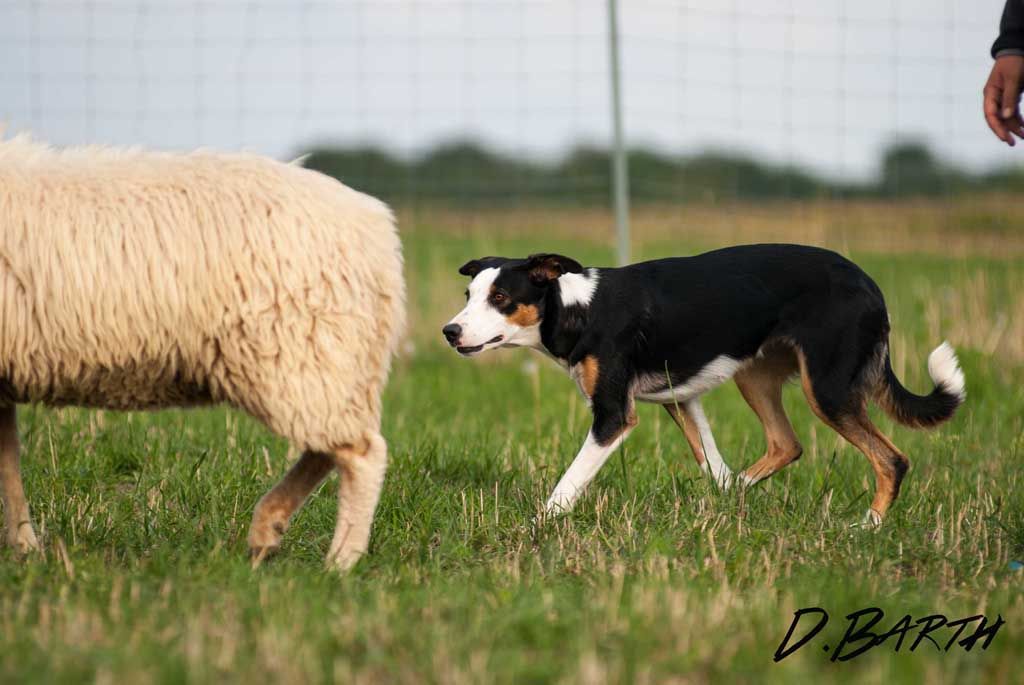 Characteristics
Dam:
Grip
(No Grip)
AP0902758
BORC 3252
ISDS 00/319281
Day of birth: 17.01.2012
Sire:
Chaplin
(Chaplin of Bungee-Borders)
BORC 1936/reg.
ISDS AT/294317
Day of birth: 24.11.2007
Studbook nr.:
BORC 3795
ISDS AT/333653
Breeder:
Beatrix Hausdorf
Health
CEA/PRA/KAT clear 10.09.2020
Glaukom free
CEA/CH Normal
MDR +/+
IGS Normal
TNS Carrier
NCL Normal
EAOD Carrier
HD A, ED & OCD (due to accident, healed without operation) free
Activities
Trial Class 1
Farm Bitch
Show "Good"