Mozz
Herding Devils I Am Mozz
Not available for breeding
When Mozz was born, it was clear to my heart that he wants to stay in the pack of Herding Devils. For my mind it took a little to understand that this little special boy is supposed to strengthen the Herding Devils in the future.
Now this young man from the last litter of Pace joins the pack and we are excited about what the future will bring.
The interest in the sheep is already aroused ...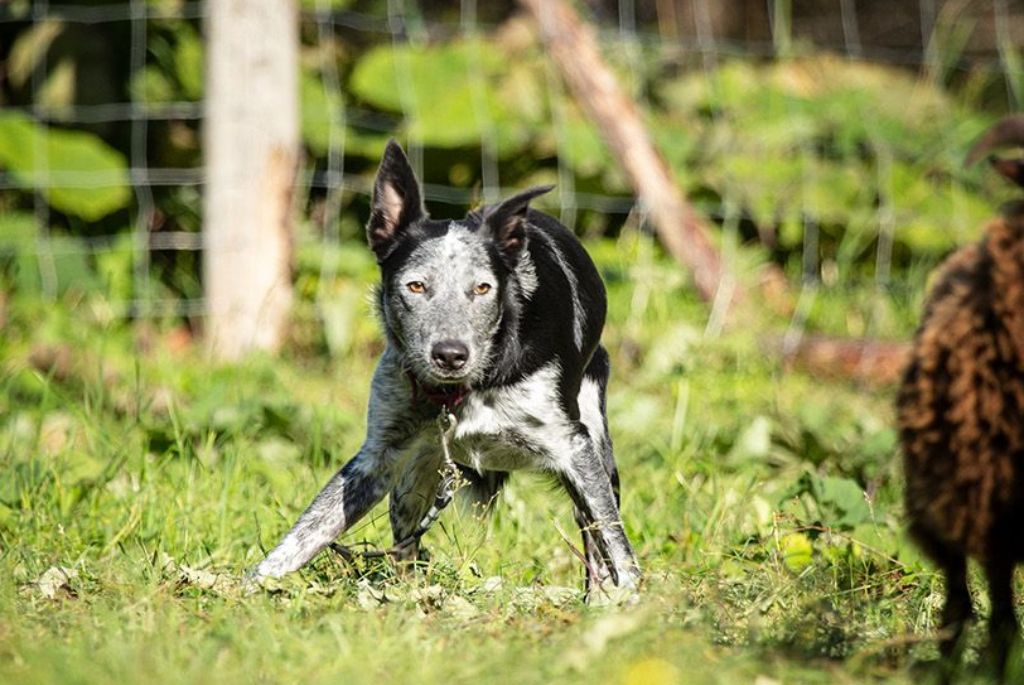 Characteristics
Dam:
Pace
(Herding Devils Away To Me Pace)
BORC 3795
ISDS AT/333653
Day of birth: 24.06.2014
Sire:
Taff
(Tough Taff)
AW0902052
ISDS 00/361508
BORC 5121
Day of birth: 29.07.2018
Color:
black/white/mottled
Studbook nr.:
BORC 5658
ISDS AT/390202
Breeder:
Beatrix Hausdorf
Health
HD A, ED & OCD free, LÜW Typ 0 Cryptorchid CEA/CH Normal MDR +/+ IGS Normal TNS Normal NCL Normal SN Normal GG Normal Raine Syndrom Normal EAOD Free cryptorchid
Activities
Herding in Training